Review: Long Night of Science 2014
At this year's Long Night of Sciences in Berlin on May 10, the Collective Research Center (SFB) 700 "Governance in Areas of Limited Statehood" presented its research projects with a poster exhibition, an information desk, and a panel discussion.
News from Jun 06, 2014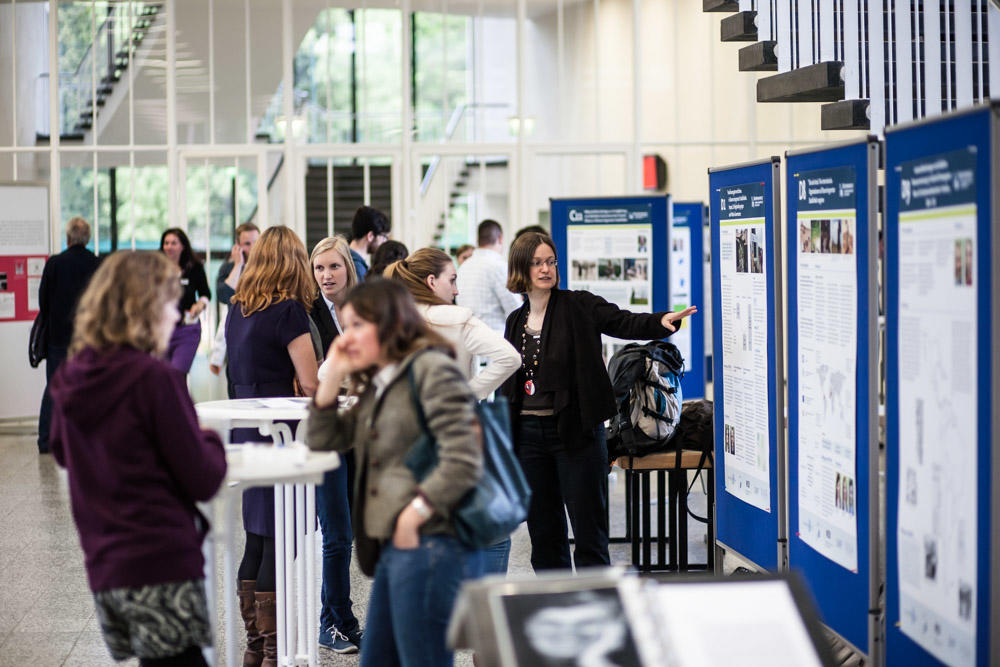 The poster exhibition introduced the 17 individual research projects of the SFB 700's third funding period to the public and provided an insight into their specific research work. Visitors were informed about the manifold key activities and methodological approaches of the research projects and they got into lively discussions with our project staff. In this way, various topics were presented ranging from security production in Latin America to development partnerships in sub-Saharan Africa. The main event organized by the SFB 700 that night was a panel discussion titled "Attention! Handle with Care! Fragile Statehood as a Challenge for International Politics". On the panel were Erik Kurzweil, deputy head of team Afghanistan and Pakistan at the German Foreign Office; Prof. Dr. Marianne Braig, Jan Koehler, Prof. Dr. Heike Krieger as staff representatives of the SFB 700 and the Freie Universität Berlin; and Prof. Dr. Andreas Mehler as a member of staff from SFB 700 and GIGA Institute. The panel was facilitated by Dr. Gregor Walter-Drop (SFB 700 and Freie Universität Berlin).
The panel discussion was very well attended with 150 participants and an engaging exchange took place between panel and audience. Initially, the panel speakers gave short introductory statements to areas of limited statehood in various regions of the world, including Mexico, Central African Republic, and Afghanistan. Moreover, they explained what kind of challenges international politics are facing in those areas.
In the second part of the event the discussion was opened up and the panel answered questions from the audience. Various historical and current developments in the context of international politics were discussed, among others, developments in Central African Republic and the deployment of German Armed Forces in Afghanistan.
At the reception after the panel, the discussions continued at an informal setting with wine and pretzels.
You will find a video recording of the panel discussion in our media center. In a picture gallery we also documented further impressions for you.